In awe-inspiring Aoraki Mount Cook National Park, which encircles the once-unconquerable mountain of the same name, stunning natural beauty is present in every direction, from the vibrant flowers underfoot to the dazzling stars twinkling high above.
Dark Sky Reserve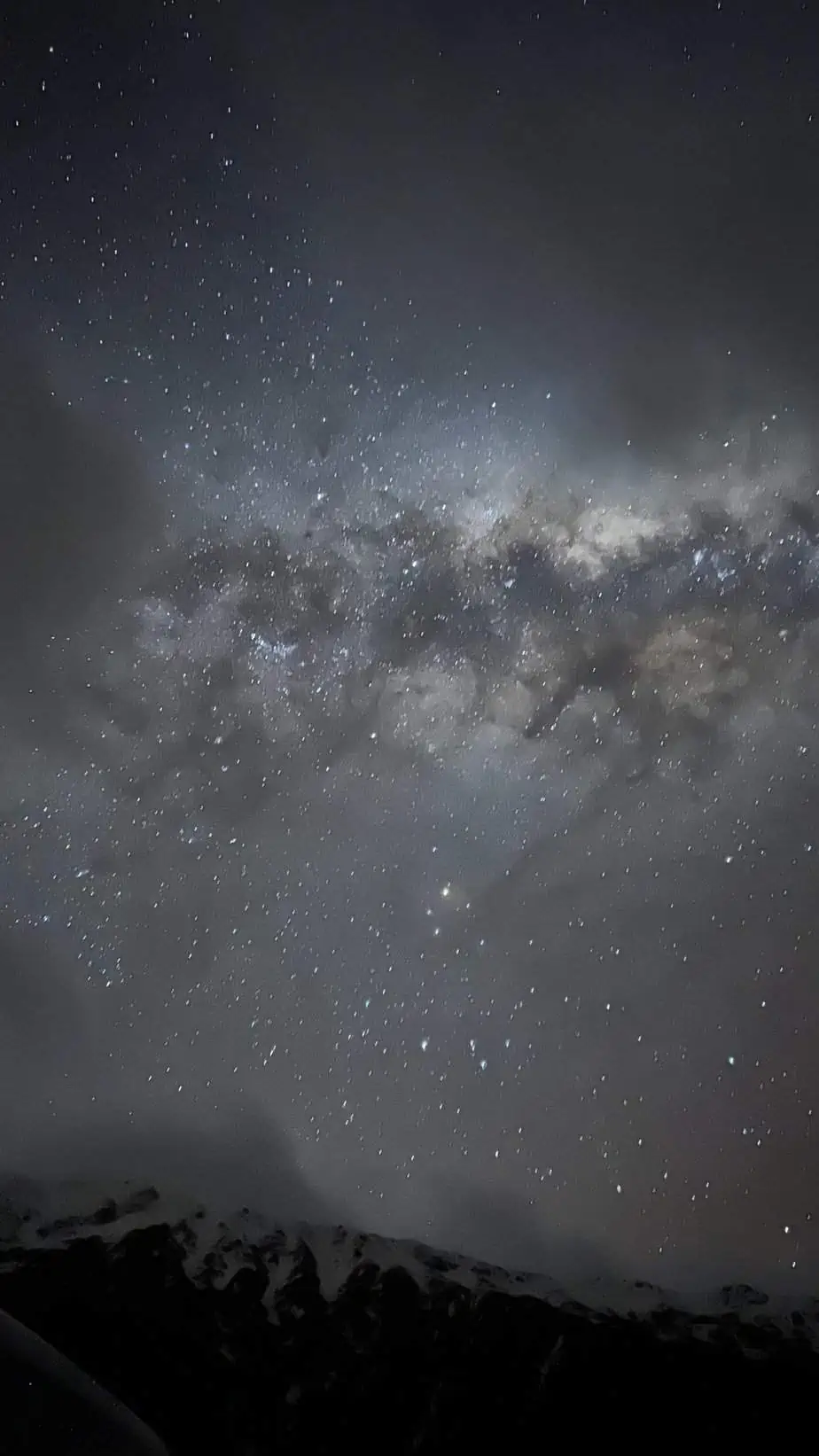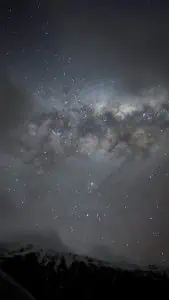 The park offers an unparalleled stargazing experience, so much so that in 2012, it was declared a gold-rated Dark Sky Reserve, the largest of the world's four formally recognized night-sky reserves at a whopping 4300 square kilometres.
The classification was awarded due to the sky clarity in the Mackenzie Country, where outdoor lighting controls have been in place since the 1980s. There is no denying that this is one of the best stargazing sites on the planet, and it is just one more reason to visit this mesmerizing area.
The best way to experience these dark skies is when you stay overnight in your motorhome. The DOC White Horse Hill Campground is not only great to stay, it is also the start of one of the many walks.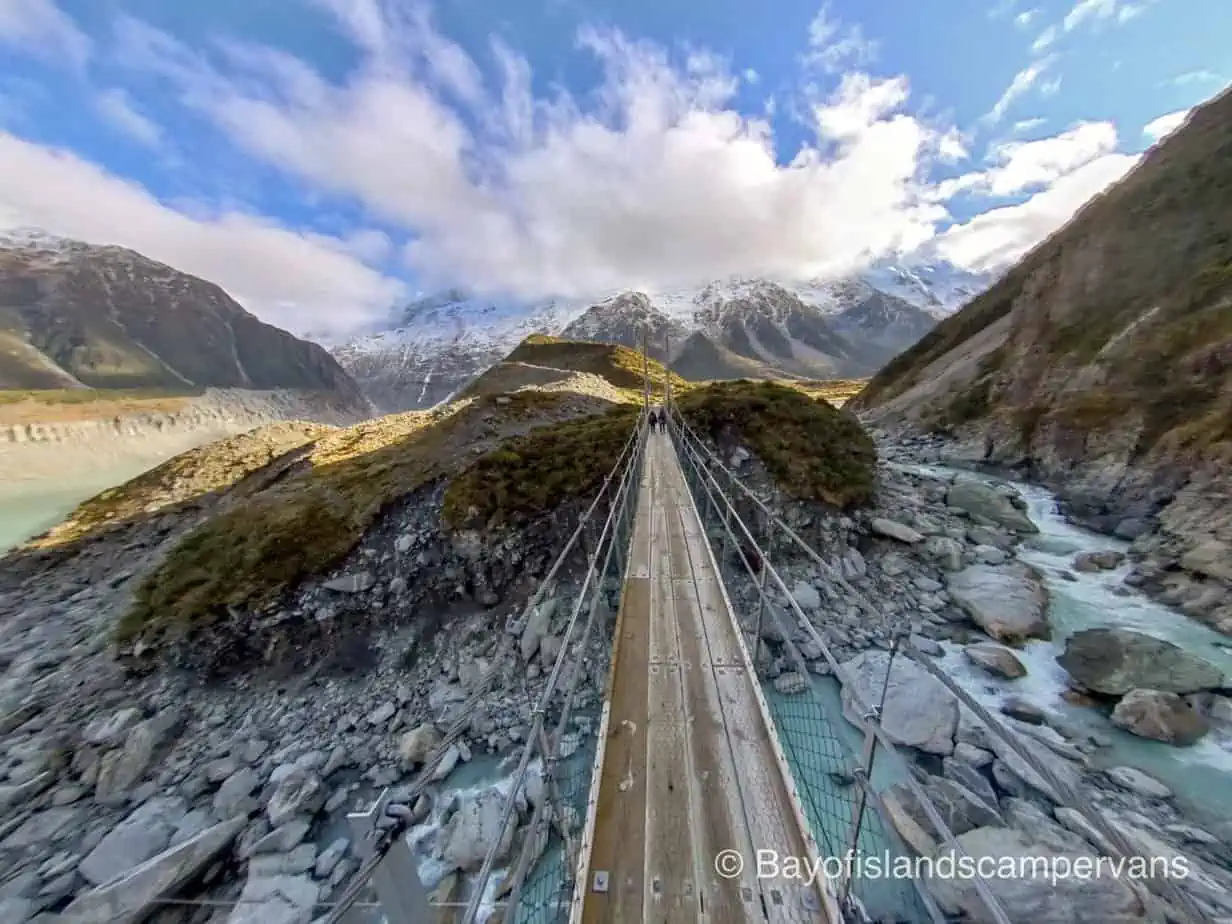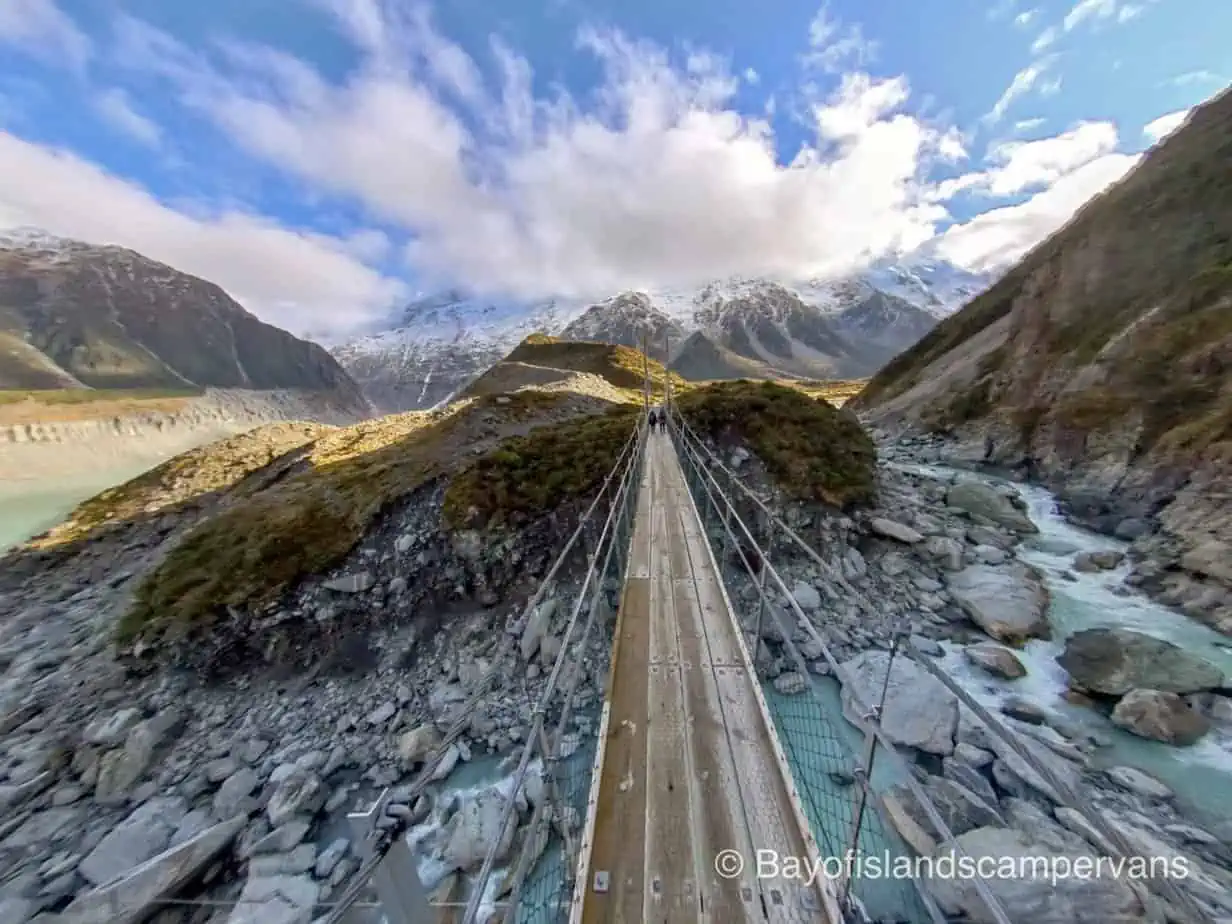 The landscape at Aoraki-Mt Cook is criss-crossed with dozens of exceptional short walks. 
The Hooker Valley Track is without a doubt one of the most rewarding short hikes and is the highlight of the park, taking between three and four hours to complete.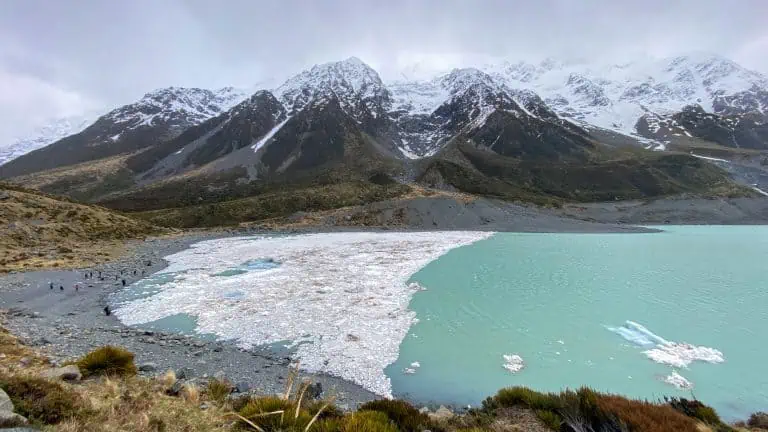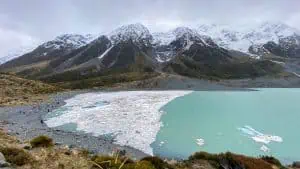 It is an easy 10-kilometer (6.2mi) flat trail that can be completed by anyone who can walk 10 kilometres. The path is very well maintained with little to no inclines. It is a very flat trail, often over wooden walkways and bridges. It can get very hot in the summer, and there isn't much shade.
At the end of the track you'll get to Hooker Lake, The lake is formed only in the 1970s after the Hooker Glacier began retreating. The lake is glacier fed and sits directly beneath Mt Cook. In winter, the lake can freeze and in summer, you're likely to see icebergs floating on the surface. 
Don't have the time, or condition to go on the Hooker Valley Track? The Governor's Busk Walk is a stand-out, taking around 45 minutes and winding through one of the national park's last stands of silver beech forest.
The Kea Point Walk, which also starts at the White Horse camping area, is a shorter alternative at two hours return.
Finally, if you're planning a trip to this captivating destination, consider checking out helicopter flights, or Glacier landings.
Aoraki National Park is a place that must be experienced to be believed, and it won't disappoint!