Where will this road take you...
Memorable Road trip? Explore New Zealand!
Are you planning a motorhome road trip around New Zealand? It's such an awesome idea!
Just a little heads up, things are a bit different here compared to other countries. We drive on the left-hand side of the road and some of our roads are narrower, so it might take a bit longer to get from point A to point B than you're used to.
But hey, that's the point of a road trip, right? To take it slow and discover all the amazing sights along the way! So don't rush it, give yourself plenty of time to explore and enjoy the scenery. And make sure to familiarize yourself with our road rules and signs beforehand, even if you've driven in other countries. Happy road tripping!
Why drive on the left-hand side of the road?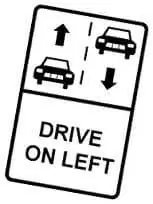 Did you ever wonder why people drive on the left side of the road in New Zealand? It's one of those trivia questions that can really nag at you, It's actually a fascinating bit of history!
Back in the day, the logic was to keep yourself protected from enemies, so people would drive on the left to make it easier to use their sword with their right hand. This tradition was eventually formalized by Pope Benefice in the 1300s as a Papal Edict!
Now, of course, we don't need to worry about enemies so much, but we still drive on the left out of habit and tradition. If you're planning on driving in New Zealand, be sure to read up on the driving rules at DriveSafe before you hit the road! Safe travels!
Motorhome Road trip journey Service​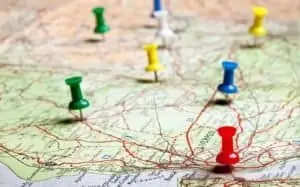 Rob and Nick are excited to share their knowledge of New Zealand, also known as Aotearoa, with you.  We can assist you in creating a personalized road trip experience.
Once you have booked with us, we provide you with a list of fascinating websites to start your research. We then work alongside you to design a program that caters to your preferences and itinerary.
Did you know that Hot Water Beach is not only in Coromandel? — We do! — We have insider tips to share with you! From exploring Auckland and the Bay of Islands to visiting Hobbiton and Rotorua, we have you covered. We also have recommendations for off-the-beaten-track experiences.
Even if you don't need help planning your journey, we are happy to give a second opinion to ensure you don't miss out on any exciting sites along the way.
Are you planning a road trip in New Zealand? That's great! Keep in mind that travel times and distances in this beautiful country might be different than what you're used to.
Highways are comparable to 80Km roads in Europe or Australia, so driving at 100 km per hour might not always be possible or safe. In general, it's best to use an average of 60 kilometres per hour to calculate your travel time.
But don't worry, taking your time is key to enjoying the ride itself. Stop at a great lookout, make a good cup of coffee (advantage of travelling by Campervan) take the chairs from the "trunk" and thoroughly enjoy the surroundings.
We highly recommend staying 2 or more days in places to fully experience the lifestyle or the charm of a little village. Remember, it's not about how much you drive during your vacation – it's all about the experience.
Calculate your Travel Time
Want to calculate your travel time? Check out this handy time and distance calculator. Click here
Don't forget to add extra time for coffee stops and taking in the scenery! The road trip is part of the journey…
Did you know that safety is our top priority when you're travelling with us? We want to make sure that you arrive at your destination feeling energized and ready for your adventure ahead.
If you're planning on a long drive, we recommend taking regular breaks to stay refreshed and focused. And if you've just arrived from a long-haul flight, it's always a good idea to take it easy and avoid driving long distances on the same day. Don't worry though, we have plenty of unique services for you to take advantage of, including our B&B service when starting from Paihia. 
We truly care about your safety and comfort, and we're always happy to help in any way we can. Please let us know if there's anything we can do for you!
You may be suffering from driver fatigue if you:
have recently undertaken long-distance air travel
have trouble focusing, keeping your eyes open or holding your head up
are daydreaming, having wandering or disconnected thoughts, loss of memory
are yawning or rubbing your eyes repeatedly
are drifting from your lane, tailgating, and missing signs or exits
are feeling restless and irritable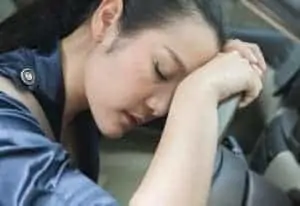 Why driving while fatigued is dangerous
your reactions are much slower
your ability to concentrate is reduced
your judgment of risk is reduced
it takes longer to interpret and understand the traffic situation
Tips to help you avoid driver fatigue:
get a good night's sleep before driving, preferably eight hours
avoid driving during the hours when you would normally be sleeping. For most people, this will be between 10 pm and 6 am
if you normally have a mid-afternoon nap, then you should avoid driving at that time
make sure you are fully awake before driving following a period of sleep
share the driving when possible
don't drink even small amounts of alcohol. It will make the effects of fatigue much worse
when taking long trips, plan your journey to include rest breaks
ensure you get plenty of fresh air
snack on light, fresh foods. Avoid consuming fatty, sugary or carbohydrate-filled foods, which can make you feel tired
if possible, avoid driving for several days following long-distance air travel. Jet-lag can creep up on you and you may not even feel tired
take a friend with you on your travel who will help you stay awake.