For many years, we have invited guests to our award-winning Baystay B&B. With the growing campervan business, we made this exclusively available to host guests who rent from Bay of Islands Campervans. Though many of our regular B&B guests were gutted by our decision… For us, there was no other way to give our campervan renters exclusive attention.
The B&B rooms have a comfortable king-size bed, air-conditioning, TV and Wi-Fi access. 
The bed is made with crisp linen, and as the B&B is in a quiet, semi rural aria; All the ingredients you need for an invigorating night of sleep.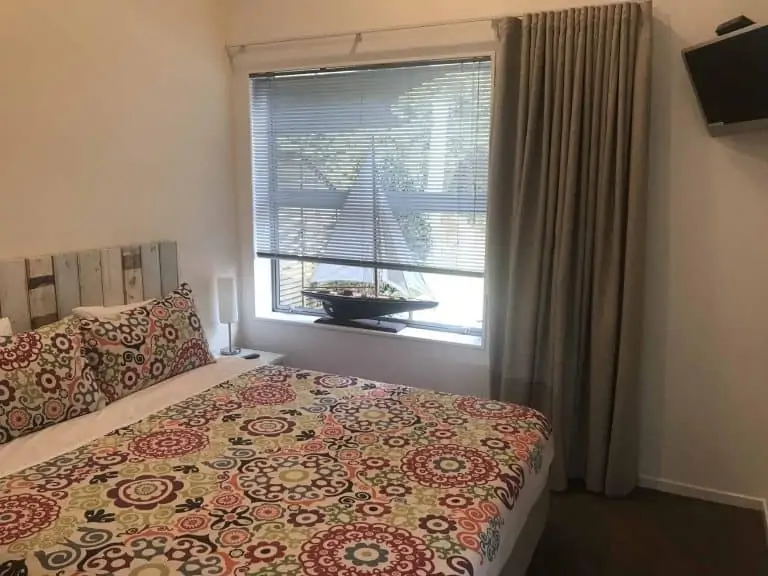 Both B&B rooms have their own en-suite with toilet, shower, and vanity.
Towels, facecloths, and amenities provided. All you need to freshen up after that tiring, long-haul flight.
On your first rental day, we transfer you from Auckland or Kerikeri Airport. Is there a more comfortable start of your campervan trip? 
We will serve dinner on the deck with a view over the Waitangi River (weather committing) and there is time to go over the itinerary, maps, or even road rules for that matter. The next day, after breakfast, we will give the campervan 'walk around', and you are on your way!
Please note: Transfer from Auckland Airport (or Airport accommodation) is from 10:00. This option is only available for flights arriving before 13:00 at Auckland-airport, or 17:00 Kerikeri-airport. It takes 4 hours to get to Paihia, and we want to be in time for dinner!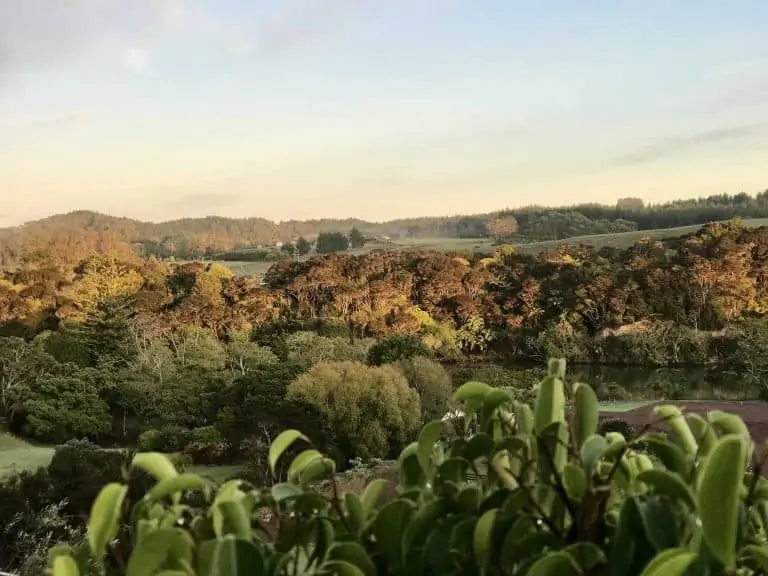 When there is no room available, you will sleep in your motorhome. In any case, you will have an en-suite bathroom for your exclusive use, dinner and breakfast will be served in the house.