Are you planning a self-drive tour in New Zealand?
There are two main options for getting around: Motorhome rental vs car and hotel. Which one should you choose?
Is it cheaper to use a camper or stay in hotels? It depends on your travel style. If you're an adventurer who likes exploring natural areas and cooking their meals, renting an RV might be the best option for you.
On the other hand, if you prefer having a set itinerary and staying in hotels with easy access to restaurants and shops, renting a car and staying in hotels might be better. Cost is important too, so we help you pick the option that fits your budget and travel style. Get ready to experience the beauty of New Zealand!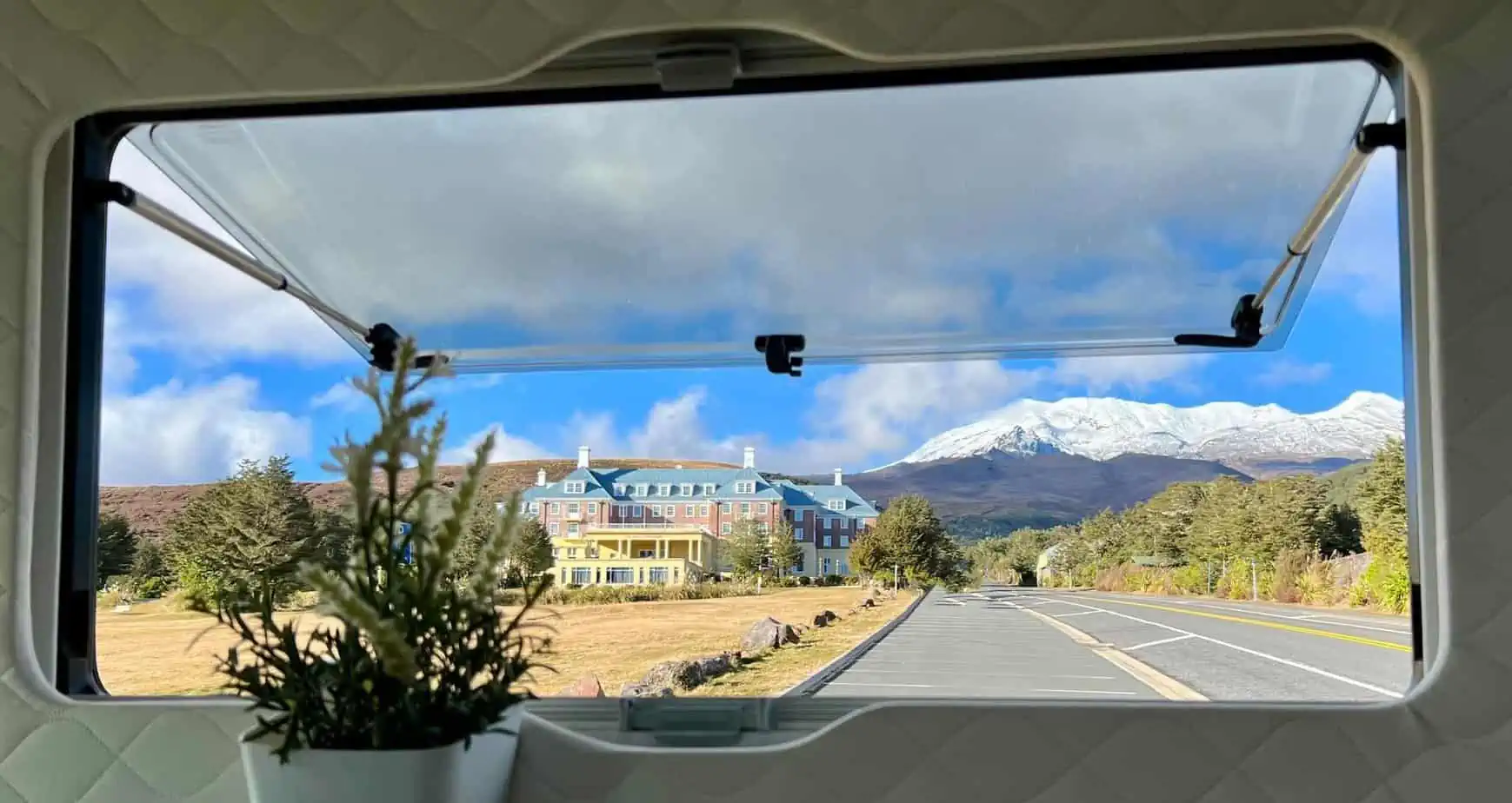 Set itinerary or flexibility?
When it comes to holidays, everyone has their preferences. Some people love a strict schedule, while others prefer to go with the flow. But for those who love adventure and exploration, there's nothing like a campervan holiday!
Whether you're visiting during a peak season or exploring lesser-known areas of New Zealand, there's no need for a fixed itinerary. You can stay longer in an area that you've fallen in love with along the way, or can move on if the weather is not in your favourite.

A Campervan holiday lets you travel with confidence, knowing that you can enjoy your trip at your pace without the need to book accommodation in advance.
How adventurous are you?
Going on a motorhome holiday in New Zealand offers so many exciting opportunities for the curious traveller. There is something soothing about waking up with the sound of ocean waves, the smell of salt-water at daybreak on a remote beach!
With so many campsites to choose from, including freedom camping, you can truly get up close and personal with nature. Some campsites offer exclusive privacy, while others are perfect for meeting fellow travellers.
However, if you'd prefer to be closer to New Zealand's small towns and city centres, enjoy the convenience of shops like to go out for dinners, then the combination of a car and accommodation may be more your style.
Either way, the choice is entirely up to you! If you decide for a motorhome holiday, we can help you plan the perfect road trip that matches your preferences.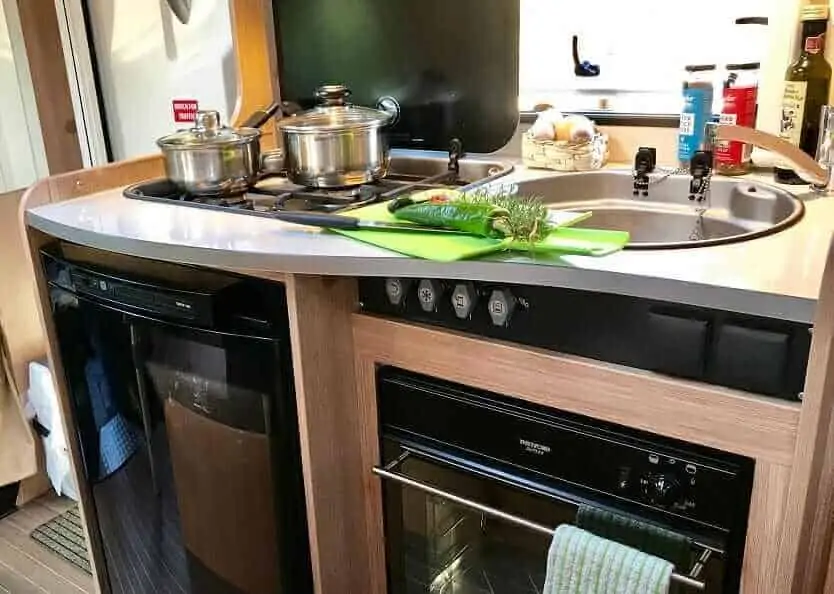 Catered for, or catered by?
If you wish to take a break from household chores, a car, and hotel holiday is the better fit for you. From one to five-star luxury hotels, New Zealand offers a wide range of stays that cater to all your needs and budgets.
On the other hand, when you don't like the idea of having to go out 3 times a day for a meal, every coffee, glass of wine, beer; A motorhome road trip is your best option.
Your motorhome is like a 'motel room on wheels'. From cooking up a storm, or a quick and simple salad, the full kitchen and fridge on board, makes you can shop for a couple of days and head for nature, and sleep in your own bed at night! 
Which option costs less? Motorhome rental vs car and hotel
We understand that a budget is an essential aspect of holiday planning, and we're here to help you decide which option is more pocket-friendly for you.
Choosing between a motorhome rental VS car and hotel, both have their unique experiences, so we encourage you to choose what best suits your needs.


Transport costs
When planning a holiday, transport expenses can take up a big chunk of your budget. You need to consider daily rental rates, liability reduction options, and fuel costs. Fuel costs are similar for cars and motorhomes, but RV's have additional costs like Road User Charges.
If you plan to go between the North and South Islands, there is a cost to take your campervan on the ferry, but most rental car companies don't allow their cars on the ferry. Instead, you will have to drop your car off before boarding the ferry as a passenger, and then pick up another rental car on the other side.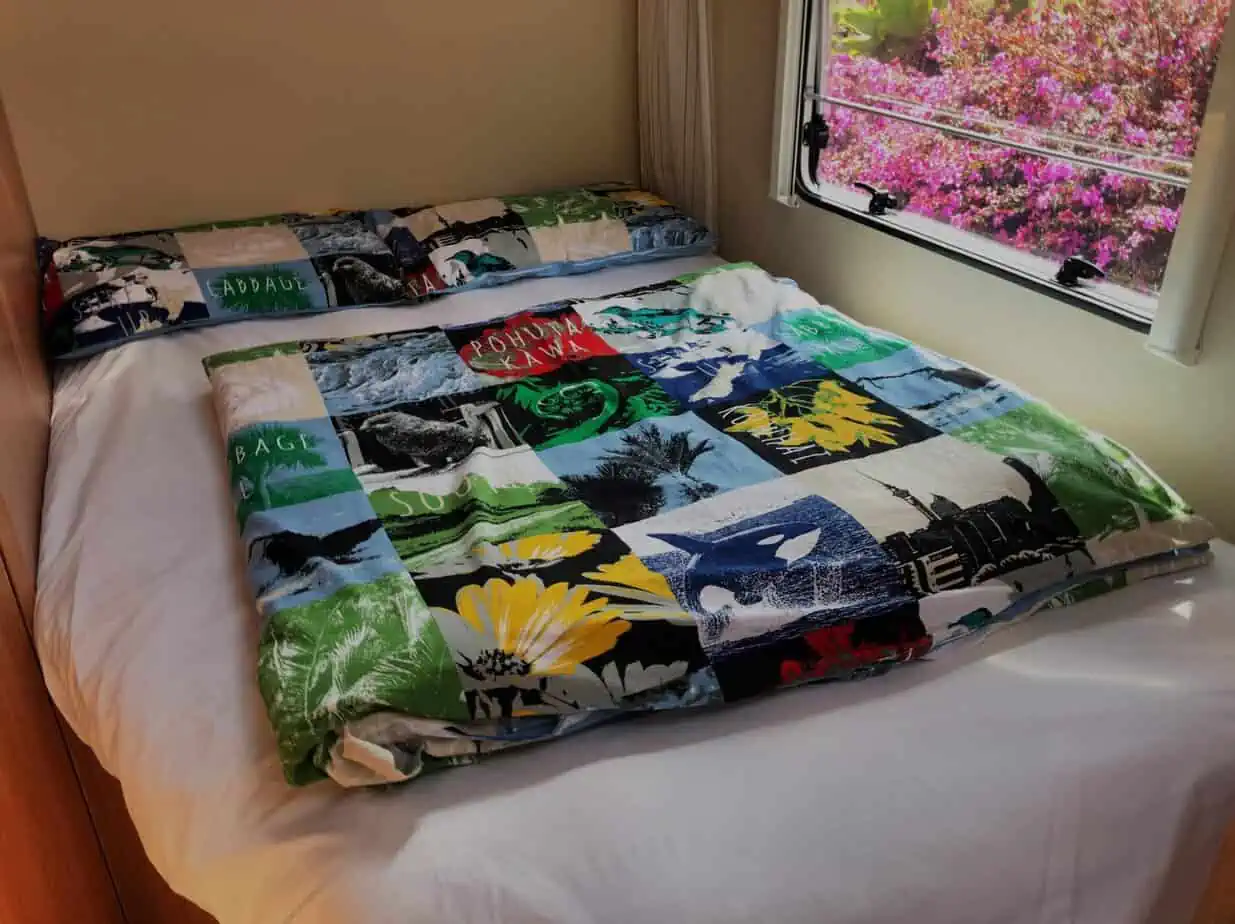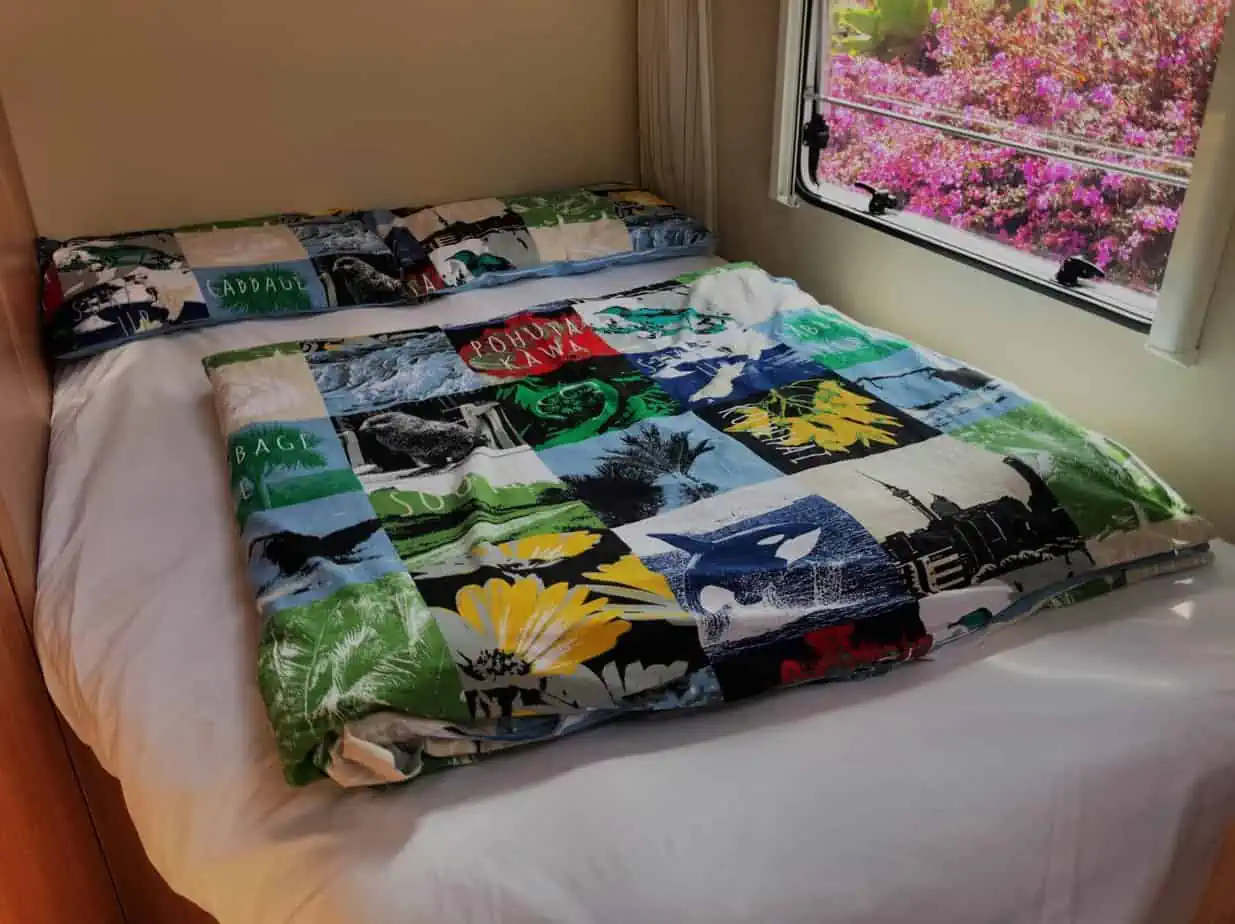 Accommodation costs
Accommodation prices can vary a lot depending on where you stay, how nice it is, and what time of year you are travelling. It is fair to say that camping is usually cheaper than staying in a hotel, but you can't just park your van anywhere.
In New Zealand, you need to go to designated camping spots or pay to stay at a campsite.
If you rent an RV with a fixed bed, bathroom, and water storage (the ones we rent out!), you'll find that there are various camping options available. When you prefer more amenities, commercial campsites and holiday resorts could be a great fit. Camping on private land is also possible, just keep in mind that freedom camping isn't permitted everywhere, but there are plenty of certified self-contained options available. Additionally, the Department of Conservation (DOC) offers low-cost pay-to-stay campsites that have basic amenities. It's possible to mix and match accommodation options depending on your itinerary.
So, you should budget for some campsite fees, no matter what.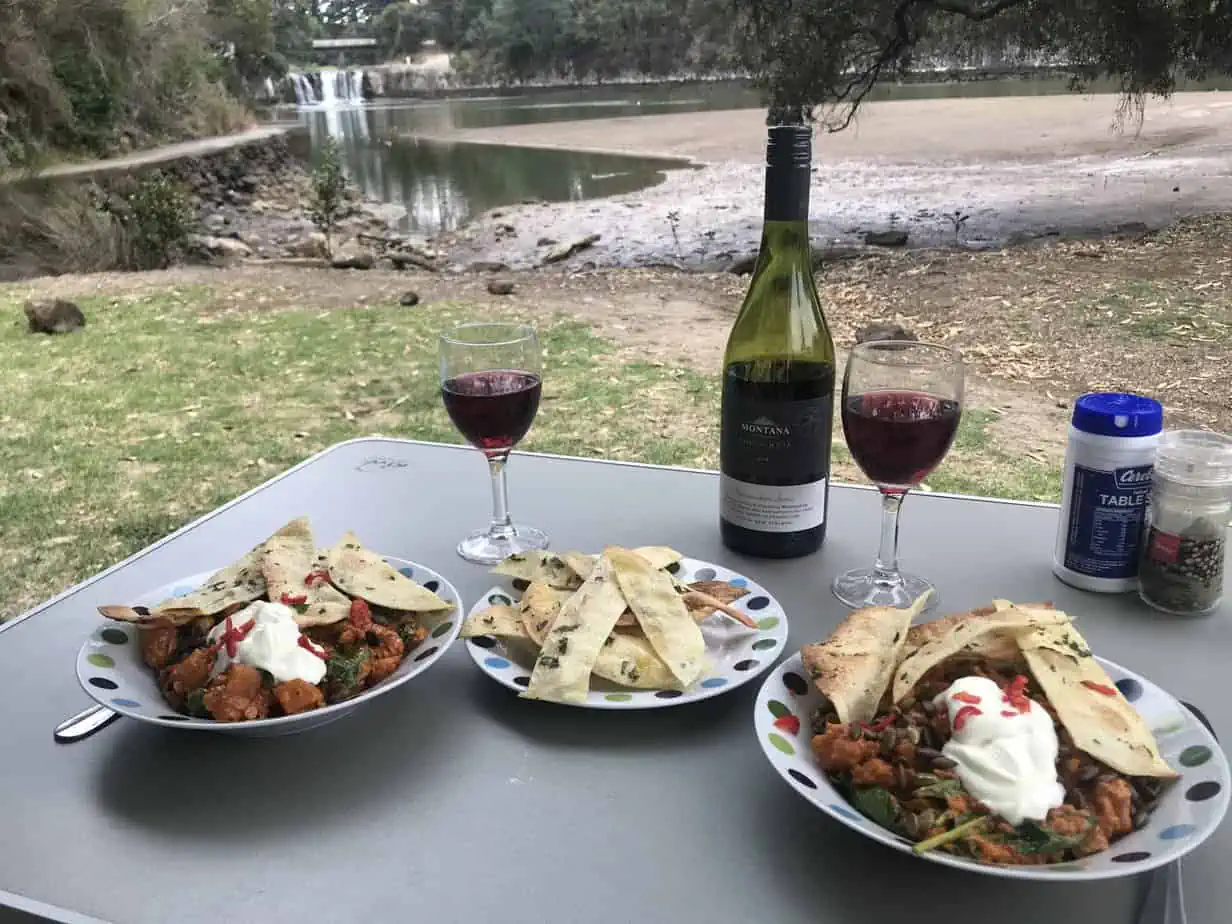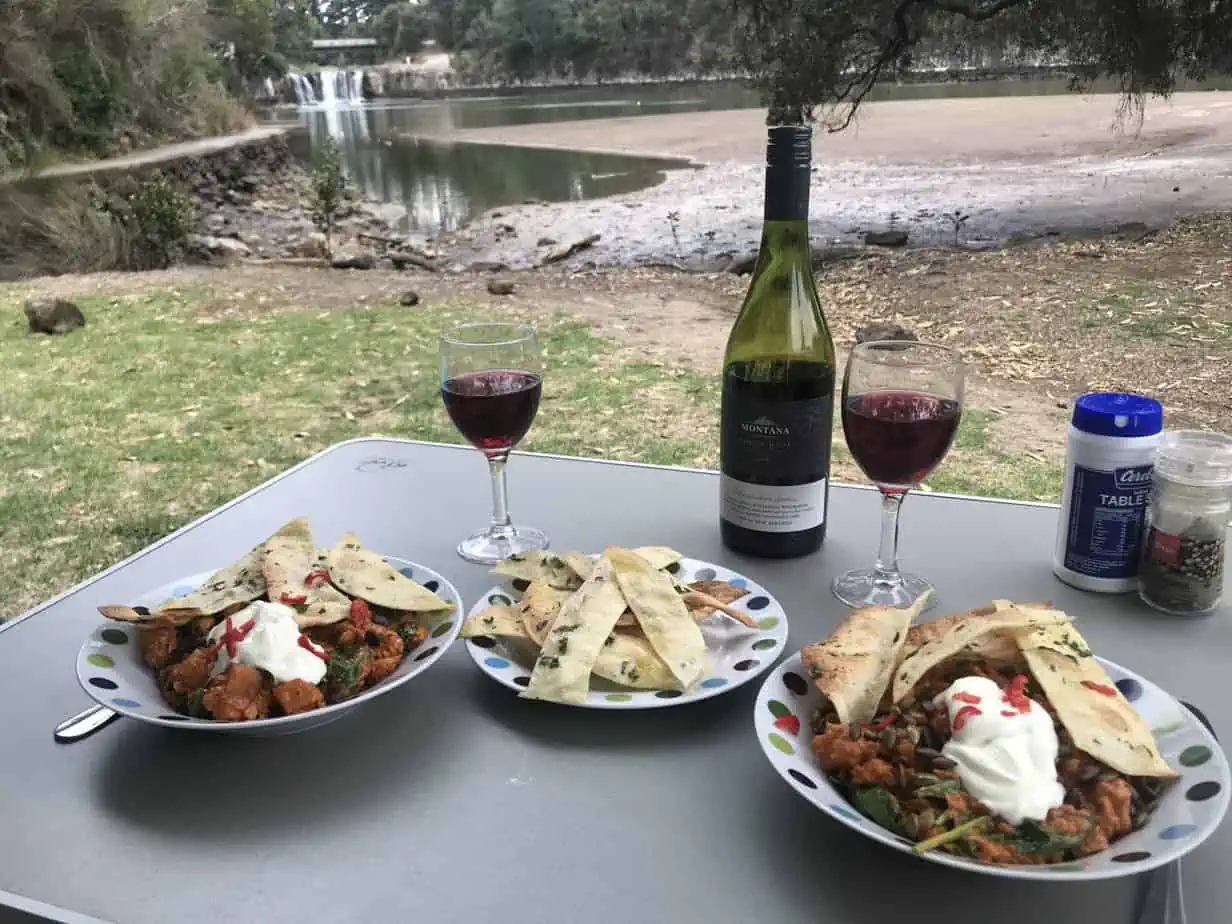 Food costs
When it comes to food, you are likely to spend less when renting a motorhome, than on a car and hotel holiday. If you are travelling by car and staying at hotels, you should budget for eating out most nights. When tallying up how much to allow for food, consider whether you prefer to eat at restaurants or are happy to eat take out every so often. 

If you are travelling by campervan, you can cook for yourself at least some of the time, and still have the option to go out for dinner. You also have a fridge, so can store food safely.
What do you think? A Motorhome rental or car and hotel?
Motorhome rentals are a perfect way to explore New Zealand if you like your freedom and give the ability to safe on meals most of the time. If you'like to be pampered and go out for dinner every day, a rental car and hotel may be the better choice. In terms of cost, there are a number of factors that determine whether a self-drive tour of NZ by rental car or motorhome is the least expensive – it really comes down to your travel style and preferences.
When should you choose to rent an RV for your road trip?
Are you someone who likes spontaneity and being close to nature? Renting a motorhome might be a good option for you. Motorhome hire works best for longer road trips and is great if you want to explore less popular areas. If cooking and living in tight spaces with your travel mates doesn't bother you, campervan touring is a great option to consider.
When should you choose to rent a car and stay in hotels for your road trip?
Do you want to know when to rent a car and stay in hotels for your road trip? If you like being sure of where you'll sleep every night and enjoy going out at night, renting a car and booking a hotel might be the best option for you. Staying in hotels is good if you want to have someone take care of everything for you and want some alone time from your group.